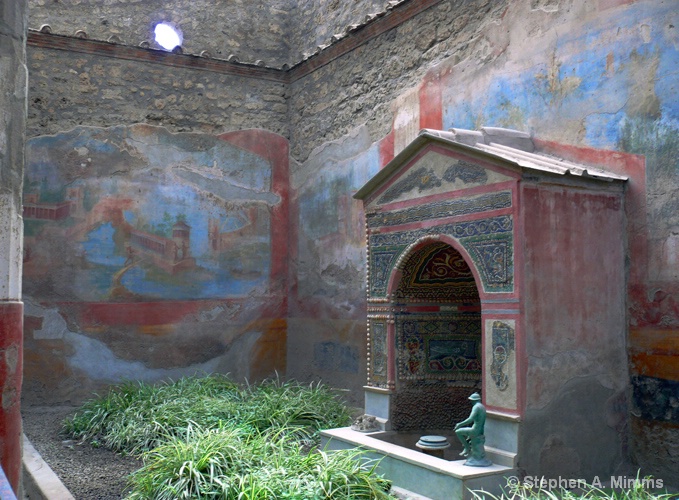 House of Fontana Piccola
1/125 sec, f/2.8, ISO-100. Photo is of Pompeii ruin with the Frescoes still kept.
© Stephen Mimms
Copyright for this gallery photo belongs solely to Stephen Mimms. Images may not be copied, downloaded, or used in any way without the express, written permission of the photographer.